Home
›
Scope's online community
PIP, DLA and AA
PIP face to face assessment for epilepsy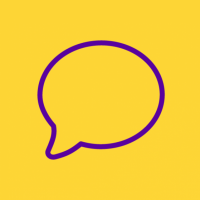 kano7481
Member
Posts: 33
Connected
Hi everyone happy to join you ,
I hope you can help me in this , my sister suffer from severe epilepsy she is having unwarned tonic colonic seizures almost every day , she needs continuous supervision and help, she suffer from depression and back and joints pain from seizures injuries .

She always get awarded DLA for about 10 years and ESA support group from paper only without face 2 face assessment , and now she was moved to PIP , I have filled the form for her with a lot of details as I use to do with previous forms , and 2 days ago she got a letter to attend a face 2 face assessment next week the thing is recurrent seizures and medication side effects has affected her abilities , she become slow to understand to speak , so I am not sure how she will manage this assessment and answers the questions , especially that I cant go with her to the appointment as I have important appointment myself aroud the same time which I coudnt postpone , and because she cant go alone a freind will accompany her.
So I have some questions please if you could help :
1- Anyone have epilepsy and had a face 2 face assessment can you share your experience please , how was the questions, what to expect ? so I can prepare with her.

2- Being slow and having communication difficulties and because she may have a seizure before her appointment and be in very bad condition , how this will be considered by the assessor and how bad will affect her assessment ?

3- Anyone had their assessment in Harlesden health centre London ?
4- It is ok for the assessor that the main person who know very well her condition and take care of her cant attend with her instead a freind will be with her just to make sure she is safe support and help her , but he knows just a little about her condition ?
Sorry for the long post and many questions but she really needs help as she never had a face 2 face assessment before all new experience for her and she is already stressed about it and I am trying to prepare her and any help from you will be most appreciated.
Thank you