For me, what is... The meaning of life?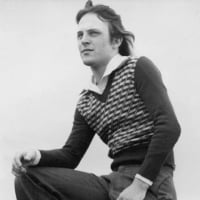 Apologies, this came out much longer than I expected.

Some may remember my story up until some months ago anyway but for those that don't......

The discs between the bones in my spine are ageing and collapsing at roughly double the normal rate. Specialists have never heard of it so obviously GP's haven't either. I have been having problems with Chronic Pain since 2003 but the cause wasn't diagnosed until 2004 and the operation to correct the problem in 2005 seems to have merely accelerated the problem. In 2004 one disc was discovered and, in 2006 after it was fused, two more were found. The current count is 9 or 10 but I cannot be sure as it only shows on an MRI and the last was 2 years ago and they have no intention of running any more let alone trying to treat them. Around 3 years ago I started suffering much more serious pain in one leg which turned out to be Neural Pain caused by the constant damaging of the nerves within the spine. Currently my right leg is 25% normal, 25% numb, 25% in various stages of pins and needles before joining option 1 or 2 and the remaining simply reports searing burning pain whenever stimulated (moving the leg or any part of it, putting weight on it, touching it, etc.). Until last April I was continuing to walk and/or use a wheelchair or scooter as necessary but then the underside of the foot became affected so now getting about is minimal and I am classed as housebound. I am not yet completely wheelchair or bed bound but am forced to keep movement to an absolute minimum as much as possible or endure excruciating pain. The condition is progressive and accelerating and gets worse every 2-3 months. It used to be small changes with the odd large change but that has reversed to mostly large changes now.

What is a person's private hell?

I guess that for some it's the inability to perform or take part in something they would like to but haven't been able to since birth. For me it is different. In my 20's I played squash and got into the top 15 of the best club in Essex. I had to downgrade that to football which I played until I was about 40. I then downgraded again firstly to 10-pin bowling then pool, darts and bridge. Apart from the football and bridge I ran teams and organised matches. I also earned trophies for football, 10-pin bowling, pool, darts and bridge, not that I was ever great at them but just fairly good at everything. Usually I was just a runner up or long time participant. Obviously none of these am I able to take part in any longer and I spend my time in a recliner chair in front of the TV trying to decide whether I will put up with the pain to make a coffee let alone a meal (which I mostly skip). Lack of eating has led to a large loss in weight dropping from 23.5 stone to 13 stone. I live alone and haven't had even as much as a date since my partner walked out in 2005.

Superficially I look ok until I walk and I have always looked younger than my age (by as much as 15 years latterly) ever since I turned 18. At times I have had women try to attach themselves to me (one or two really trying hard) but I have always resisted as it wouldn't be fair to put someone through it when they simply cannot understand and have hope of some solution (which there won't be in my lifetime).

I miss the person I was and my 3 children miss him too and cannot cope with me as I am having gone from the head of the family to a sideshow. Consequently I see my eldest daughter 4 times a year and her 2 children 3 times, each time for an hour or so. My younger daughter has spoken to me once in 4 years (when I came out of a coma) and had a daughter a week or so ago (I found out by looking her up on Facebook). My youngest is a boy who has finally made a desperate plea for me to keep going and he would try to help but, as usual, his good intentions only last a few weeks before dropping back to a visit every month or two. I don't qualify for care as my mum left me her savings and I cannot seem to get replies from the web sites I have tried out looking for a PA. An elderly lady is my only regular visitor who I pay for to visit for an hour 3 times a week as she can't really manage more and originally just my cleaner.

I should be in wheelchair accessible accommodation and I asked for an assessment in April 2018 and it was carried out 2 weeks ago and OT finally agree but I do not think I can manage to move now let alone in the 6 months to a year it will take to get a new Council house. I have hung onto my Motability vehicle hoping to get such a decision but am now supposed to give it up and it certainly isn't worth getting another until I have moved and know I will use it more than the once every month or two I have used it the last year (and that was only to see how quickly I am getting worse).

When things go wrong I simply cannot function at all so I am building up a mass of things to do and stuff to file. I haven't been able to answer the last 2 communications about ESA because of Anxiety nor have I been able to contact Motability about the car or apply to move and even the confirmation letter from OT didn't include the 'included' report and I can't call them either. People have suggested an Advocate but I have heard a few bad stories plus I have had bad experiences with One Support.

I have been suicidal for 5 years and tried many times to end things (hence the coma) but now feel I can't let my son down which just makes me more miserable than ever. Hence I don't come here much now so I don't 'infect' others. I can't remember the last positive thing that happened to me.

In some ways I wish I had always been ill then I'd have nothing to be disappointed about. Instead I just spend all my days being disappointed with myself for being so ?????? useless.

TK
"I'm on the wrong side of heaven and the righteous side of hell" - from Wrong side of heaven by Five Finger Death Punch.
Comments
Brightness
Categories
12K

Talk about your situation

21.2K

Talk about money

4K

Talk about your impairment