Home
›
Scope's online community
Employment and Support Allowance (ESA)
pip face to face assessment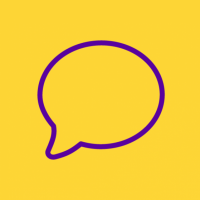 bearbutterfly
Member
Posts: 3
Listener
I had my face to face appointment for the renewal of my pip on Friday.I had already been awarded until end of December 2019 but I received renewal forms a year early so just before Christmas.I previously had a face to face two years previously which I had to travel 20 miles to.The assessor then was Spanish with poor English to the extent a conversation was very very difficult as she kept saying I don't understand the English.What are you saying? I didn't agree with the decision and the report was as though it was about a different person not me.I asked for a mandatory consideration and fortunately my claim was looked at again and I agreed with the award then given.


This time I received a letter I was having someone visit me at home between 9-11.I really thought my experience could not be as bad as last time.I thought things had improved and I read on the government website about assesors being compassionate.I knew that wouldn't be exactly true but I thought things had improved in terms of the way they speak to us and understanding of invisible illnesses and mental health.I must have been very naïve.


The lady who came said she was a nurse and she was rude,abrupt,strict.She conducted the session like an exam.She said my husband was not allowed to speak or the whole process would have to be started again as it wouldn't be valid.Last time he spoke a lot especially as cognitively I cant function very well.Is this right? He said to her that I would struggle and he would need to help and is always with me to do so.She said oh you can come after her but dint take over.Twice after I had answered he spoke and she told him off quite literally and said be quiet she must do the speaking.It was very traumatic.


I suffer a physical condition but also with my mental health,It was clear from how dismissive she was she did not understand mental Illness or a fuctuationg illness.She asked my how many metres I could walk without stopping for a rest.I told her from her where I was sitting to the car which she could see.I then said I have no idea in metres would that be 5 metres.She said I cannot answer that or tell you you must tell me the figure and she sat until I spoke.Her head was down typing the whole time.She told me at the start she was a nurse not a typist so would be busy typing looking at the keyboard and was not ignoring me.


I want to ask here what do I do now as I have to complain about this most degrading unpleasant ordeal.I broke down in tears at the beginning and was very distressed.I said I am so sorry as I was actually mortified and embarrassed I had.She said very dismissively this has to be done I have to ask these questions get on with it.It felt like she didn't have time and couldn't wait to get out the door she was in such a rush.There was no time to sit and think.


She told me I would hear 6wks from then the decision and I cannot contact the dwp before the,Is this true? I'd really appreciate some advice.I feel like I have to complain about it now but to who? I don't feel I can wait 6wks as in the meantime she will treating others like that.
Thank you.