Home
›
Scope's online community
PIP, DLA and AA
Partner got reported for fraud. Can DWP raid my house if I do not claim any benefits?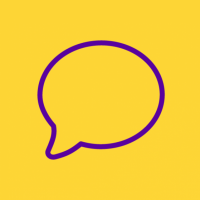 Steve1991
Member
Posts: 4
Listener
So I have been with my partner for 9 months. She has CFS and gets ESA and PIP and lives the next town over with her sisters.

Anyway she went to a compliance review on Tuesday and halfway through the officer said he has to be honest it's not a compliance review and some scumbag has lied and reported her as living with me, which is absolute nonsense.

She of course has come to my house to watch a movie as she has a life, and because of her condition we sometimes have both fallen asleep (as I work hard 5 days a week and pay my damn taxes and NI contributions) and both woken up randomly at 3am, so I've dropped her back home after buying us a McDonald's or something. We just do things people who first start dating do. We have not even been together a year!

So now some spiteful nasty liar has stressed her out and whistleblown this horrible lie. She has 14 days to have her sisters write to confirm she lives with them and they want bank statements for Feb and March.

The problem is, I just bought a house cash as I have saved all my life but it is in need of repair. I asked her if she could send £600 to my plumber to help cover the cost until I give it her back, and she paid £130 of my final gas and electric bill from my old house I rented... is this going to look bad???  They were legitimate borrows and I will pay her back next month?

But now I am on edge as she gave them my address at the compliance review which is fine but I am having workers come in to help put my house right and cannot be having the embarrassment of police raiding my house or something. I took her hoodie home earlier in case they come around and see a woman's pink hoodie there. Am I being too paranoid???