Home
›
Scope's online community
Coffee lounge
COOKING WITH FISH A GUIDE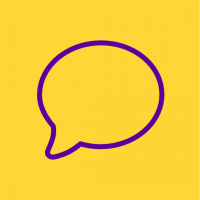 thespiceman
Member
Posts: 6,408
Disability Gamechanger
Hello every one thought I would share some of my secrets and ways to cook Fish.
Being a Good Friday some of you might wish to cook some Fish.
I eat Fish as it is simple to cook . Something makes a change.
I generally buy the following. Salmon, Trout.  Also Mackerel and any Fish from the Med .
If and when I can get it.   Supermarket prices vary and it always good to shop around.
If buying from a Fish counter just be aware of what is available.
Could I buy this frozen.  Have seen and used Hake, Coley and Pollack different to usual Cod and Haddock.
As I do Seafood mix which is Prawns, Squid and Mussels. Sometimes Prawns King ones.
To cook any Fish that is Oily such as Mackerel, Salmon, Trout.
Just place Flesh side down. In a pan with no oil. Oil in the Fish . Put on a moderate high heat.  Use  Sauté Pan with a lid.
You can see the colour changing.  From dark pink to light pink with Salmon and Trout. Mackerel after five minutes should be coloured light beige.
Then turn over carefully. I use wooden or plastic spatulas. To crisp up the skin.
Do this for three minutes.
Fish like White Fish Cod, Haddock Hake and Seabass cook pan fry a little oil some butter and just leave it. If no skin Fish will change to an opaque colour.
Put the lid on if it a clear lid you can see the colour change. Remove after five minutes. 
Fish should be always under cooked slightly.
Remember Fish if it flakes easily . Still cooking residual heat after removing.  From Pan.
Any Fish goes well with anything Tomato sauce or Spices.
Do this simple one all the time.
FISH IN TOMATO SAUCE WITH PESTO.
You will need any Fish your choice.  Two per person.  Fillets.
Jar Pesto green herb one use One tablespoon.
Jar Pasta Sauce for convenience
Your choice of vegetables. Peppers any, Zucchini, Aubergines.  Diced up and cubed.
One Sauté pan for Fish . One saucepan for sauce.
Knife, Chopping Board, 
METHOD
In a saucepan add jar Pasta sauce put in to it any vegetables of your choice.  Medium heat then to low cover leave for five minutes.
Remember most sauces like this do not take a long time just warm through. You want veggies aldente not hard but soft to the bite.
Add last minute Tablespoon of Pesto stir in. Cover and just gently simmer.
Fish your choice .
Pan fry as described for white Fish Oil Butter seal. Sauté Pan Leave till opaque.
Oily  Flesh side down in Sauté Pan leave till goes pink pale and opaque turn over to crisp up the skin leave three minutes.
To a plate to rest. You can season if you wish to. I use my herb, spice mixes if I want to.
Portion of sauce with Fish on top.
That is it.
You can add other ingredients to the Pesto Tomato Sauce. There is a Pasta called Orzo or Risini . Looks like Rice add a table spoon of that to the sauce will expand like Rice does after five minutes.
You could add Jar Pasta Sauce to a blender of Food processor. Add Pesto add from a jar roasted red Peppers. Blitz up.
Has a slight smoky and a tang from the Peppers and Pesto.
Hope you enjoy this.
Any questions happy to answer. Also any one like to share their Fish recipes happy to do so.
Buon Appetito.
Community Champion
SCOPE Volunteer Award Engaging Communities 2019
Mental Health advice, guidance and information to all members
Nutrition, Diet, Wellbeing, Addiction.
Recipes