Home
›
Scope's online community
PIP, DLA and AA
Assessment details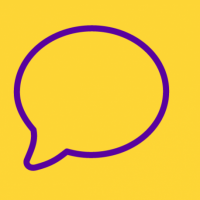 madquasimodo
Member
Posts: 130
Courageous
Can anyone enlighten me as to INC 804139 its listed as a reason no supporting evidence was read prior to assessment, I have been going through the PA4 report and see many references to "MSO shows" = muscular skeleton observation, this did not take place until later in the assessment, so is some of the report filled in as you go, or filled in after the event?

I read through the report and I can sort of see where some errors come, but if the Neurologist's and Physio's report were read and the assessor had read up on Vestibular Balance (paperwork from vestibular org supplied) they would have understood how the effects come into play during a normal day, I just read this and see "we said" and the assessor writes "I think you can" from reading on here and seeing comments left by people in the know, assessor's read all your sign's like using the arms of the chair when getting up, not being able to get on the therapy couch without help, 

I see at the end or the report it states "due to ongoing specialist input, a reduction in symptoms may occur a review date of 2 years"
In the reports it says nerve damage and no improvement, rehabilitation reports no improvement, Neurologist has nothing to offer, no further treatment. By all accounts the damage done will not improve and has no medical solution.