Home
›
Scope's online community
Guest blogs
New Diagnosis, New Lifestyle. Old Me: Embracing a Reluctant Change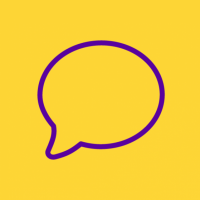 Alexandra_Adams
Member
Posts: 2
Listener
My name is Alexandra and I am a 3rd year Medical Student, training to be a Doctor, in Cardiff. A deafblind medical student, I am forever trying to shift the social perceptions and stereotypes that burden the topic of disabilities and chronic illnesses. Born both registered blind and hearing impaired, I have not let my disabilities restrict me from embracing the able-bodied world around me. I am an ex-sportsperson, having trained on the GB Team for 2 sports, swimming and skiing, I enjoy traveling the world solo, with my long white cane, and I blog about all my experiences above, drawing particular attention to how we can change outdated misconceptions on the role and criteria of 'disability'.  You can check out and follow my blog Setting Sights.

Growing up with 2 disabilities hasn't let illness, limitation get in the way of achieving the things I want to achieve.  In fact, being deafblind has given me opportunities and experiences that I perhaps wouldn't have had if I wasn't disabled.  And I cherish that.  But, maybe that's because I don't know any different – I don't know what it's like to have perfect vision, perfect hearing.  I don't know so I can't compare.  That's when receiving a new diagnosis becomes an entirely different concept altogether.   
In the past 2 years, I've had 14 admissions to Intensive Care.  In Summer 2018, I was diagnosed, with a myopathy, a mitochondrial disorder, that, with the slightest exercise or over-exertion, sends me into crisis, affecting multiple body systems.  I quickly slip into respiratory failure, cannot keep down any foods or liquids, and am yet again, intubated, ventilated and commenced on enteral feeding.   
Between each admission, my "blips", weeks are piled upon more time, in a desperate attempt to regain weight, strength and normality.  But it's frustrating.  Whilst adapting to a new diagnosis can feel debilitating, hopeless, especially in young people, it almost forces you to grow up faster, to instinctively take on more responsibility and awareness of your own health.  I admittedly thought I was invincible, and as a young person, it's only natural to feel this way.  Only now, whilst my friends are heading out to socialise, I have to consciously weigh up the costs and prioritise – to go out with the girls, or stay indoors to recuperate?  Or else I fall into a scarily fast decline again.   
Not only does a new diagnosis bring new responsibility, realistic perspectives, but it also brings considerably more empathy.  As a medical student, and future doctor, my new diagnosis has somewhat given me the ability to completely understand where my patients are coming from.  They tell me that they can no longer do their usual hobbies, and that these daily limitations leave them lost and frustrated.  I totally get it.  I empathise.  Yet now, I embrace those petty, little things so much more than I ever would, had I not had to revaluate my circumstances.  Revaluate my life.   
Having that confirmed, official diagnosis, can take months years, sometimes not at all.  Complex, chronic, progressive illnesses are often rare, and blatantly misunderstood, unless you're incredibly lucky to have the right team of doctors behind you.  I am incredibly lucky.  My consultants are concerned to find the answers, whilst knowing too well that I'm undergoing that shift into a new lifestyle – that lifestyle that adapts to this new diagnosis.  But for those closer to home – family, friends, that new diagnosis can be even harder for them.  
Whilst I've already found the leeway to accept this new illness and move on, my family remain restless and scared at the concept of me being ill.  Becoming worse.  Consequently, I find myself layered up in bubble-wrap that does nothing but limit me even more.  Very quickly, we slide down the slope of becoming paranoid at every little thing you do, paranoid that you are being frowned upon for 'going against' the rules of your diagnosis.   
Nonetheless, I've learnt that, actually, I don't have to change what I do, or what I want to do.  I just need to change how I do it and when I do it.  Before, slowing down and putting life on hold seemed nothing but an act of failure in my eyes, and I continued to ignore my diminishing baseline where my health began metaphorically mirroring the peaks and troughs of a treacherous mountain range.  Quite frankly, I want stability.  As much as this illness can realistically take.  
So although I can no longer swim, ski, or travel too far abroad, I am embracing these reluctant new beginnings and taking my final year of medical school part-time, over 2 years rather than 1, so that I can give my body the rest and recuperation it's crying out for in between.  And I'm doing this all whilst still being able to achieve all that I want to achieve.  I don't see my new diagnosis as cause for failure, a reason to give up, or a force to change me or who I am.  I just have to juggle my lifestyle around a bit, and as time becomes the temporary healer, I am totally okay with that.  Don't discard your goals, your dreams, your life, just because a new diagnosis has got in the way.  Adjust your priorities and seek new opportunities from those necessary lifestyle changes.  It's about acceptance now, acceptance with your new approach.  
How then, will you embrace your new diagnosis?