Home
›
Scope's online community
PIP, DLA and AA
Health of a Nation PIP claims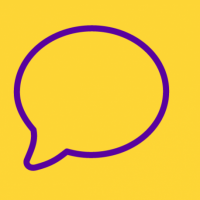 twonker
Posts: 617
Member
Not too sure what these DWP stats mean.

Is it that those with psychiatric and muscular issues are more likely than any other group of conditions likely to get an award. Or is it that the top two groups are more likely to make a PIP claim than the other groups?

732,000 (36%) were recorded with 'Psychiatric disorders' (which includes 'Mixed anxiety and depressive disorders' and 'Mood disorders').  424,000 (21%) were recorded with 'Musculoskeletal disease (general)' (which includes 'Osteoarthritis'). 
100,000 ( 5%) Respiratory disease approx
80,000   (4%)  Cardiovascular disease approx
65,000   (3%)  Malignant disease approx.

Either way if this is a sample of how our health and disabilities affect us in Britain, you are just under ten times more likely to suffer from a psychiatric condition than have a heart condition and nearly eleven times more likely than to have cancer.

Looking at those statistics UK residents are on balance quite a healthy bunch.