Home
›
Scope's online community
Employment and Support Allowance (ESA)
Re: benefit sanctions. What parts of the benefits do you loose under a DWP sanction.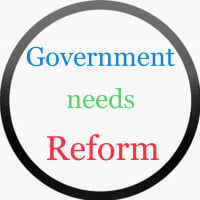 Government_needs_reform
Member
Posts: 858
Pioneering
Hi all, I'm on a fact finding mission regarding benefit sanctions.
I wonder if anyone could try and answer this in relation to "benefit sanctions"
If a claimant gets a sanction whether it be for say 3 to 6 months, is it for the main part of the said benefit, ie £73.10. JSA, ESA, UC.
Or is all these sanctioned as well, ie housing, SDP, enhanced premium.
Im trying to get the right answers to this .
Looking forward to anyone's views to this. . 
Thanks in advance.
⬇️
I created one of the campaign election videos for Labour, and Jeremy Corbyn,
This is a new version of Emeli Sande, Hope "You Are Not Alone
I highlighted everything that's wrong with this country from benefits, NHS, UC etc, but now we have to put up with the hate now that is the Tories. 
You can see the video here.
https://m.youtube.com/watch?v=P5o8hRHh9IY