Home
›
Scope's online community
Universal Credit
Chronic Fatigue and UC Health Assessment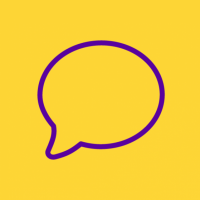 PippaT1966
Member
Posts: 37
Connected
My daughter has been receiving universal credit since Nov, and has a sick note until July from the GP for Chronic Fatigue / ME / Fibromyalgia. For the first appointment, I had to wheel her down to the Jobcentre in her wheelchair, and she has such bad brain fog I had to answer all the questions for her (beyond the basics, name and date of birth). 
I'm dreading the assessment - just going to the centre will be exhausting for her, so both my husband and I are taking time off work to go with her. She suffers from chronic pain and I am worried someone is going to touch her - her friend's mum had a broken leg and they were 'poking' it to check it was really broken at the same centre a few months ago. 
Can we refuse to let someone physically touch her? I have to be very gentle when I am with her, to avoid triggering her fibromyalgia. She has had a terrible time with PIP and we are waiting for the tribunal for this, so I have very little faith in the system. Of course, she is young and beautiful and 'looks' fine.