Home
›
Scope's online community
Employment and Support Allowance (ESA)
I'm looking for some assessment/benefit advice please!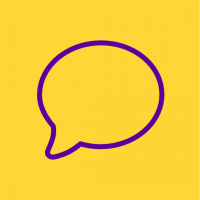 sezyboo
Member
Posts: 5
Listener
Hi,
I'm looking for some assessment/benefit advice please!
I missed a few assessments due to my health (PTSD) Stress related (no warning) blackouts, struggle leaving house & many other problems!
My ESA & HB etc stopped, as they weren't happy with my reasons for missing them!
I appealed, mandatory reconsideration etc, lost! So it went to Tribunal (I didn't actually go to the Tribunal)  & I'm happy to report they were very much on my side & I received a letter today saying I've won!
My ESA stopped around 25th Jan 2019, I applied for Universal credit on the 4th March, apart from the 'loan' payment I took out, my 1st proper UC payment was £657.00 rent being £400.46 of that, leaving me £211 for a month?? I don't know how people cope, I'm struggling & I get PIP too!
My main questions are...
Will I get the ESA owed, back? Will it be up to the 1st proper UC payment?
Will they pay the housing benefit for that period as well, as I had to cover it? 
Does UC go up after the assessment (mine is tomorrow) if so roughly what would be the monthly payment?
I live alone (although often have Son or friend carer stay! I am 52! I don't see myself working in the future (although I'd love to do some volunteer work eventually) 
I think I've covered as much as I can!
I notice most comments are last year, I do hope someone is out there 
Thanks in advance
Sez