Home
›
Scope's online community
Disability aids, equipment and technology
Hands Free Use of a PC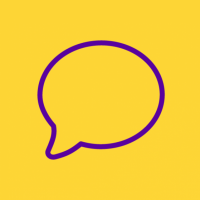 RSISolutions
Member
Posts: 113
Courageous
I am currently claiming ESA - income based because I experience intolerable pain when using the computer using my hands which makes my condition worse. I have been using Dragon Naturally Speaking Professional edition, version 13 for many years coupled with advanced scripting and another voice recognition software, Speech Start Plus, provided by PCByVoice.com - who are experts in hands-free use of the computer. 

I need more training on how to use the computer hands-free and updated voice recognition software, I want to learn how to use this new software and receive this hands-free training before I start a new job. It is too stressful trying to learn a new job and a new method of working. Plus, I need about 2 months to be able to get up to speed with this new method of working. Imagine informing your new employer who wants to pay you to do a job, that you need 2 months to learn how to use the computer hands-free before starting? It's not going to go down well. 

Access to Work is no good for me, as you need a job offer or be in a job to get the money. I need this equipment and training to be able to search for and apply for jobs. 

What other funding is available for me to get better my situation? 

I have tried applying for grants from trust funds, but this also causes me pain. Additionally, for the trusts, I have applied to they don't want to pay for voice recognition software unless I get funding for hands-free training from PCByVoice and nobody wants to pay for training. I am going round in circles. The DWP  job centre, my doctor and the local council won't pay either. 

Any thoughts on this?