Home
›
Scope's online community
PIP, DLA and AA
Pip assessor Lies!!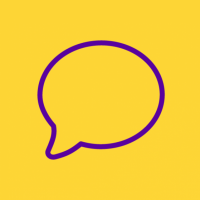 LupusSLEsuffer
Member
Posts: 4
Listener
Hello, 
 I'm really annoyed, I had my pip assessment on the 3rd June, I've just today received my copy of it (18th) and the whole thing is lies! 
 He states that I don't have depression when I'm on 75mgs of amitriptyline, he said I'm on sleeping tablets when I'm not. He stated that I was completely fine, when I was in tears the whole way through because I just hate and don't want to be here! (only someone with or have had depression would understand this) I'm in pain every minute of the day due to my Lupus SLE, hyper mobility disorder, Antiphospholipid syndrome and osteoporosis. He stated that I told him that I've recently learnt to drive when I passed my test 11 years ago (I can't even drive anymore as my knees gone) he also stated that I drove an automatic when I never have they were always Manuals! 
I have terrible hair loss and memory loss due to my Lupus SLE and he claims memory's fine and hairs fine when anyone who knows about lupus knows that you get hair loss and I have extreme fatigue! Just the whole lot of it is lies! 
I have slipped discs in my back which is due to being too bendy with my hyper mobility. Yet he said that I did his exercises when I told him sorry I can't as my discs will slip out and he said I did them all!!!
I'm so annoyed I feel like just giving up there's no point when you feel like you have to get up every day to fight everything  just to get through another day to get kicked back down by a total Liar!!  Don't trust them no matter how nice they seem that's the second time I've read nothing but lies!!