Home
›
Scope's online community
Employment and Support Allowance (ESA)
BACKPAY BENEFIT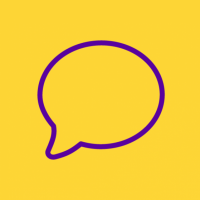 faithleap
Member
Posts: 3
Listener
HI folks
I hope everyone is happy and if you're still fighting don't give up.  I'll send you positives. 
I recieved a letter today stating my son well recieved £8000 in back pay this week. I've almost died from shock. 
My son was born with disability and his money was taken away approx 2 years ago.  He was given his PIP because they'd failed to recognise the danger he was in in every day life. 
His PIP was given back. Then they phoned about ESA under payment and disability premium.  I didn't think for one second the total would be this much.  I became disabled recently with a muscle and nerve disease,  my doctor told me to claim it and I've never had a problem, excluding the £70 offer week thing for 16 or so weeks.  Although I've never had a problem with claiming benefits I've decided it's not a very nice place to be. 
So although i digress my question is do i have to disclose the amount and lose benefit for it.  I'm sure anything more than £7000 your benefits are stopped.  I feel it would be totally unfair for them to take this money away again as it should have been what he should have had every week for the last 6 years.  On the other hand i don't want to be slammed for not disclosing and have a fraud record against my name. 
If they cannot recognisea life long disability it's their problem right?