She thought they were friends...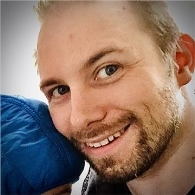 This week as part of Hate Crime and Bullying, we're looking at Mate Crime. Mate Crime is when someone says they're your friend, but instead do things to take advantage of you, such as asking for money. A real friend doesn't need to be bought and someone who takes advantage of you is not a true friend.


A few years ago, Linda became the support worker for a lovely lady we'll call Nora. Nora had Cerebral Palsy and learning difficulties, lived alone and was almost entirely isolated apart from her sister who was in and out of hospital. Aside from Linda, the only person Nora regularly saw was her neighbour 'Jill' who would pop in, help pay her bills and fetch her shopping. To Nora, Jill was her lifeline and her best friend. In her own words, Nora 'couldn't cope without Jill' and she was only too happy to show her appreciation by buying Jill expensive gifts. It only transpired when Linda was giving Nora a hand with her contents insurance, that Jill had been helping herself to Nora's things. Items such as her mother's jewellery and her father's collectable records had vanished and cheques intended to pay bills were never making it to her utility suppliers.
It eventually turned out that Jill had been stealing from Nora for years and even when shown proof of Jill's actions, Nora found it very hard to believe that her friend could be responsible. Even when she eventually accepted that Jill had, she made excuses on her behalf. To this day, she still considers Jill a friend. For all those years, Nora had been take advantage of by someone who claimed to be her friend. She had been the victim of 'Mate Crime'.
Mate Crime can be subtle and difficult to spot. But if you're concerned someone important to you might be the victim of mate crime, Association for Real Change (ARC) suggest looking out for the following signs:
* Changes in routine, behaviour, appearance, finances or household (e.g. new people visiting or staying over, lots of new 'friends', lots more noise or rubbish than there normally is)
* Unexplained injuries
* Being involved in sexual acts which they have not agreed to.
* Losing weight.
* Not taking care of themselves and looking dirty or scruffy.
* Bills not being paid.
* A 'friend' who does not respect, bullies or undermines the person.
* Suddenly short of money, losing possessions or changing their will.
* The person 'doing what they are told to' by a 'friend'.
* Showing signs of mental ill health.
* Not being with usual networks of friends/family or missing weekly activities.
* Goods or packages arriving at a person's house (and then being collected by someone else soon after).
* The house is a mess after lots of parties.
If you think you need to report a case of Mate Crime, Mencap recommends you:
Phone your local police.
Contact Citizens Advice Bureau or Stop Hate UK, who can report it for you.
Call NSPCC or Childline who can help you report it to the police.
Tell your parent, carer or support worker - they will support you to report it.
Have you experienced Mate Crime, or do you know someone who has? 
Comments
Brightness
Categories
12K

Talk about your situation

21.2K

Talk about money

4K

Talk about your impairment