Home
›
Scope's online community
Disabled people
Having a carer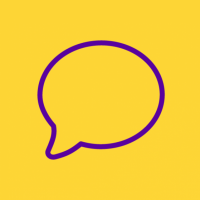 jaja
Member
Posts: 76
Pioneering
Hello
I'm new to the forum but feeling brave so thought I would ask a question. I wondered if anyone would share their experience with me.

I have a disability because I became ill. I found it quite difficult to accept the disability and while I have worked through most of it and received the help I require I have been struggling the idea of having a carer. Is there anyone else that feels like this?

I can sometimes take care of myself in terms of personal care but this means I use all my energy and mobility for this and then crash and make my symptoms worse. There is also a lot I can't do. I have realised that my current way of doing things means that I am not living and it is making my situation and health more difficult.

Given my new insight, I thought I would ask if people could share their experiences. I'm not sure what I want to know really. I feel mortified at the thought of someone helping me bathe. How did others feel or deal with having a carer?
And I know this is strange but what do they do...I mean, I know what tasks they do but what happens? Does that even make sense?

If you got this far, thank you for reading.

J