Home
›
Scope's online community
Employment and Support Allowance (ESA)
ESA50 & Chronic Migraine Help?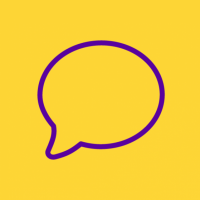 quixotic
Member
Posts: 5
Listener
Hello everyone, I'm looking for some advice, I have an ESA50 to fill in. I suffer from Chronic Migraine and I am really struggling to answer most if not all of the questions in the physical functions part of the questionnaire, for example, the question asking if I can reach with my arm or lift my arm high enough to put something in a pocket, none of the physical questions seem in any way relatable to anyone suffering from any sort of chronic headache disorder, I don't know if it's just the medication I'm on making my mind blank but I'm just at a loss in how to answer these questions relating to my health issue, I've also had a look at the descriptors and it seems like they are very specific to the questions, again, in no way relatable to a chronic headache condition, therefore no points will be scored. I just find it utterly mad that because I can lift my arm/reach that it somehow means I do not have a debilitating condition and therefore wouldn't qualify for ESA.

I'd appreciate if anyone could offer me any advice or know of any websites that are related to migraine/chronic headaches that have any advice or help in filling in this form in relation to that condition.
Thank you for your time.