Home
›
Scope's online community
Employment and Support Allowance (ESA)
ESA and endowment mortgage maturing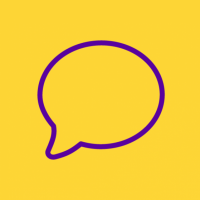 Mikeornot
Member
Posts: 12
Connected
Hi all.
I am in the work group of ESA (income) for the last 3 years, and also receive PIP.
My mortgage endowment policy just matured, and I paid off my mortgage. My policy paid out approx. £19,400, and my outstanding amount on my mortgage was approx. £7,000. My overdraft and credit cards were another £500 or so, leaving just under £12,000.
I called up ESA and told them about my policy maturing, and handed in bank statements as requested. They stopped my ESA benefit from the day I called them a few weeks ago.
I was called yesterday to say they had received all my paperwork, and they would be in touch. The person that called said they didn't think I would get any payment though, as I was over the £16,000 limit. This has left me really worried as I thought paying off my mortgage with an endowment that was taken out for that purpose was ok. What was I meant to do, refuse to pay off my mortgage?
I expected my payments to be reduced as I would have savings between £6 and £16K but I didn't expect to lose everything.
Any advice welcome.