Home
›
Scope's online community
PIP, DLA and AA
PIP very worried need advice please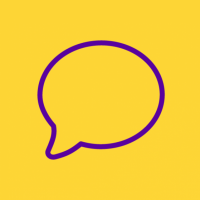 Carla35
Member
Posts: 29
Connected
Hi, I have only just found this site and in need of some advice please.I applied for PIP had a medical & scored 0 points. I had an appeal ( same evidence provided) awarded a 10 year award. I am 61 years old by the way.
I suffered a stroke, then had a tumour & following brain surgery it has left me with severe visual & balance problems, where for an hour a day I can't see properly. I am no longer allowed to drive & have Angina & Asthma also. I get extreme headaches and falls due to my balance issues.
I am now being followed when walking my little dog, where a call pulls in the bus stop & then the same car is near my home on my return. My home is being watched too these past few weeks. This is making me feel so worried & unwell.The same car was outside my home at 11.21 last night.
I have checked my PIP forms tonight & I clearly stated I could walk but had heaviness in my chest (angina) pain & was breathless on doing so & this occurred before 20 meters & I then had to use my pump & heart spray to continue but this was not always possible.
I also put that I understood the distance you were able to walk after was irrelevant & it was whe you felt the symptoms that was important regarding the mobility claim. I also stated that I did not know if I would be able to continue walking as I can loose my vision at any time & become unwell with an extreme headache & that I really need someone with me when I go out in familiar & unfamiliar places but this is not always possible as I am widowed & live alone. I was told as long as I needed the help it not matter if I did not get the help. I was still entitled to claim.
on the award form they sent me, their reasons state for awarding me enchanced mobility is because I can only walk 20 meters but this is not true.I did not say that or write that on my PIP application. I am so worried & if I did not need PIP I would ring & cancel the award. I was so happy to receive the award at the time I did not read through why I received it.
very grateful for any advice. Thank you.