Home
›
Scope's online community
PIP, DLA and AA
Appeal tomorrow. So worried.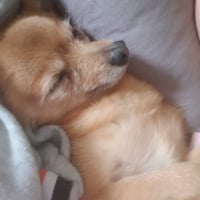 nikkif
Member
Posts: 47
Courageous
I have my appeal 2mrw after ur easy adjourned last month as I was too ill. I'm not feeling too great now and my anxiety levels are going through the roof. 
I've been awarded standard rate care component but my illness restricts me so much in what I can do I dont believe this was dair especially since there was inconsistencies in my report and when I was trying to explain in detail the assessor kept telling me there's not enough time to go into everything she gets the idea. I pointed out to her that she didnt even ask any questions about my PTSD, depression or anxiety that leave me crippled and her response was that she had other people to see and was already behind. 
I find it really difficult talking about my illness and how it has brought my life to a complete end, I'm not living I'm just existing atm without breaking down and I'm extremely terrified of what's going to happen 2mrw especially as in my mr I was reminded that my award can be taken away. In  barely surviving now if they take that away I will be completely restricted. I feel like I may be on the verge of a breakdown. 
I dont think they have any idea what this process does to us and how it hinders our health.