Home
›
Scope's online community
Coffee lounge
QUICK AND EASY RECIPES FOR THE SUMMER PART 3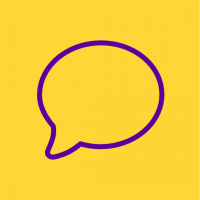 thespiceman
Member
Posts: 6,408
Disability Gamechanger
Hello every one thought share some Summer easy salads.
Not a lettuce leaf in sight . These use the following Orzo which is a Pasta looks like Rice.
Couscous.
All have one thing in common you can make it up and chill it for tonight's evening meal.
No cooking. No mess very simple. 
Using ready made vegetables in jars called Anti Pasti . Found in delis and supermarkets. Marinated vegetables in oil and herbs.
You can buy the following oven roasted Aubergines, or grilled ones. Zucchini, Olives, Sundried Tomatoes, Red Roasted Peppers, Mixed Peppers, Artichokes.
Can add in tinned pulses cook first and drain or any thing from the fridge or stores.  We all have them those tins of fish drained and mixed into Orzo with any drained anti pasti .
Dressing use lemon juice use a bottle and olive oil.. Mix in . So there is a simple lunch today.  Use oil from the jars to mix a dressing.
These are ones I tend to make Summer serve on its on or how about some nice fish grilled or pan fried or how about that pack of Cooked Chicken flavoured.
Having Sea bass to night my treat.  With Beet root salad and with Peas or Green Beans from the freezer. Another great idea.
Those packs of cooked beetroot go great with horseradish a lemon juice a dash a touch of mayo. Use a grater food processor. For Beetroot.
ORZO SALAD
You need a handful of Orzo per person make more often useful.. Saucepan.
Any anti pasti drained.  Dice up if you wish to.
Simple dressing.  Use a bottle any Italian made one .  I buy Honey and Mustard.
Or use Lemon juice and Olive Oil teaspoon of each season.
METHOD
To a saucepan salt add handful per person Orzo when boiling simmer. According to packet instructions.
Drain to a bowl let it cool .  Then add any anti pasti drained add dressing mix in.  Should just coat.
You could add anything like Tins Sweetcorn or use any veggies fridge and freezer.
Good for a lunch.
COUSCOUS SALAD
Make this up according packet.  I use a mix  water or just either water and lemon juice.
Add in mix in Olive oil   Easy to do pour a portion of Couscous in a bowl add water just covering .  Cover with a plate.
I use Pyrex bowl with a lid those casserole dishes for the microwave.  Leave ten minutes fluff up and mix in any thing from the fridge .
Left over Chicken cooked or any deli meats or those tins of fish drained or maybe Prawns.  From the freezer defrosted.
Done this with Salmon cooked and flaked in with Cherry Tomatoes and a few Sundried Tomatoes use Olive oil and Lemon juice a dressing simple.
Add in from the fruit bowl any fruit like those easy peelers maybe some nuts Walnuts.. Cooked drained tin of Chickpeas or other pulses.  Add in anything from the freezer or fridge
Any anti pasti jars. 
Moroccan style Couscous in Morocco use fruit and vegetables in salads. Such as grated Carrots raw with Clementine's or those easy peelers plus Chickpeas cooked and drained with Dried Apricots rehydrated. or Prunes or Dates add in Fresh mint.
Bueno Appetito.
@thespiceman
Community Champion
SCOPE Volunteer Award Engaging Communities 2019
Mental Health advice, guidance and information to all members
Nutrition, Diet, Wellbeing, Addiction.
Recipes