Home
›
Scope's online community
PIP, DLA and AA
TRIBUNAL DECISION TOTAL SCAM!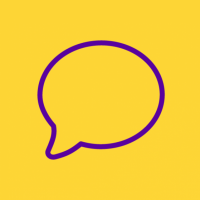 DianeL
Member
Posts: 8
Listener
On 29th July 2019, I was forced to go to the Tribunal of my PIP decision. WHAT I was refuting was after 20yrs of disability and getting WORSE by the year..I was on DLA/ESA both on Higher rate and support group. As I have ALOT of physical and emotional problems. I got motability car. THEN I had to change to PIP, Where they decided that theyre more magical than Harry potter and My condition will all clear up and disapear by 2022! They gave me STANDARD mobility rate and same for day to day wellbeing or whatever its called. As you can imagine I was livid..I had a mental break down..so my Dr supervised me monthly and was put on anti anxiety tablets and raised my mg on my anti depressents.
A letter or so later they still would not budge until i got my Tribunal date of 29th. I got worse and was seeing the hospitals,consultants etc where one consultant advised my physical will fet worse..there no more they can do but refer me to the pain clinic. This I told the 3 horrible hitlers in the tribunal room. Now tell me if this is wrong..the Dr was a right sarcastic cow to the point all confidentially ethics went out the window and infront of my unknowing daughtet..blabbed out a condition and other surgeries My FAMILY NEVER KNEW ABOUT! I butted in quickly and told them I refused to answer her invasive questions as they were over 26yrs ago, had not one relevance to any of my disability today nor at all. To then the JUDGE repeated my condition by saying "ok so you dont want to speak about (XYAND Z) That's when you had in 1993! My daughter went silent and bowed her head at disgust for THEM being so rude. Then another point Because I had 2 bad experiences of domestic violence that they forced out of me that had NO RELEVANCE to my application..the Dr looked at me and said "did you ho to mainstream school too"? I said I dont understand ,why have you asked me that....well she sarcadtically laughed..with all your relationship problems made me see you in a disabled school!! I dropped my jaw in utter shock..she had judged me as a mentally retarded pupil from a bad background!! THIS IS PIP?   IS THIS HOW THEY JUDGE YOU? WHY ASK SUCH INPERTINANT QUESTIONS! TO her...she knew everything..but didnt have any reality on common sense. I cried my eyes out! I knew they had judged me before i got in that room! They wouldnt tell me to me face..i had to wait 24hrs...i woke up next morning..opened letter..in simple terms!! No way! They knew my health is declining bad but they still wouldnt give me just 2. TWO points. I now have to hand back my car in 19 days! I begged them That my car is my independance and life...without it i will only exsist. THEY DID NOT CARE...NOW I WANT TO TALE IT TO UPPER TRIBUNAL. HAS ANYONE HERE DONE THAT???