Home
›
Scope's online community
PIP, DLA and AA
PIP/Disability Premium Query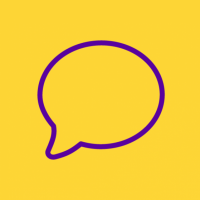 yellow2018
Member
Posts: 22
Listener
Hello, 
I have a multi-stranded query on behalf of a friend I help. I appreciate this is a complex query, so even a partial answer is appreciated.

Firstly, they had been denied PIP as a new applicant. They were in the appeals process, awaiting their Tribunal Date, but the DWP have now offered them Standard Daily and Enhanced Mobility, which they have accepted and are waiting for their confirmation letter and PIP Payments to start. They are currently in receipt of Income Support (because her child is under 5), as well as Housing Benefit. They also receive Child Benefit and Tax Credit.

From reading GOV.uk, it states that a person can receive more than one Disability Premium on eligible Benefits. This seems slightly ambiguous. My query is that as both Income Support and Housing Benefit are eligible, will she receive the Disability Premiums on top of her income support and also on top of her Housing Benefit, or does this only get added to one eligible Benefit and, if so, do the DWP randomly choose which Benefit to add the Disability Premiums to, or does she make the choice? If she makes the choice, is there a reasoning/advantage to choosing one over the other?

The Second strand of my query relates to her potentially changing from Income Support to applying for Income-related esa, as I believe this would be in her long-term interests, as gov.uk says she would now be eligible to apply for the 'legacy' income-related esa, as she is going to be in receipt of severe disability premium. She definitely meets the criteria to receive support group. In my opinion It would appear to be in her interests to do this, as she will only receive income support up to when her child is 5, and then she will no longer be eligible for it by the looks of it. At that point, she could not go applying to get the equivalent payment from Universal Credit, as this would be a disastrous thing to do, as it would lose her disability premiums.

I just want to clarify with anyone who has knowledge of this kind of thing whether I am correct in saying that once she is getting the severe disability premium, she should then apply for income-related ESA, so she will cease to receive Income Support, and be in receipt of Assessment Rate esa, and then should eventually get to support group after being assessed, which would provide the equivalent money, as she would still be entitled to the severe disability premium on top, and the support group of esa incorporates the initial disability premium. This would appear to be necessary to do before they begin managed migration to universal credit, as she definitely cannot go through universal credit as it would lose her disability premiums. Ultimately, I wanted to check and ensure whether there are any flaws to my logic/doing this, such as triggering Universal Credit, losing any other money esc?

Thank you for your time. I hope someone can help me clarify her situation.