Home
›
Scope's online community
News and opportunities
Connecting Parents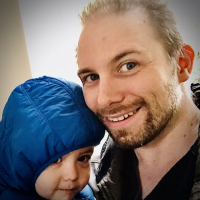 Adrian_Scope
Testing team
Posts: 7,997
Scope community team
'When my son was diagnosed with autism, my world collapsed. I felt alone and not understood,' says Erika the Course Facilitator for Parents Connect in London. 'I am in a much better place now with a community who is supportive and understand my concerns. I wish Parents Connect was around a few years ago when my son got his diagnosis.'
Being a parent of a child with additional needs can be lonely and incredibly isolating. With experiences like this and journeys like Erika's in mind, our new service Parents Connect will launch this September.
Parents Connect will see parents come together in cohorts of no more than 12 people for a 6-week programme that aims to offer parents and carers of children with additional needs the chance to meet others in similar situations, help them build support networks and learn skills like resilience along the way, all while supported by course facilitators like Erika.
Over the course of six sessions, parents will get to know others, share their experiences and learn about the social model of disability. They'll find support local to them, discover how to navigate and access support in schools and education and learn to understand their own circles of personal support.
At the end of the course, parents should have a wealth of tips and information to take away and know how to access specialist and long-term support if and when they need it.
We want you to feel a little less isolated, to leave you in a stronger position to care for yourself and your family. But once the sessions end, the support won't suddenly stop. Further meet ups will be arranged throughout the year to help parents and carers grow their support network even further.
Get referred
If you're a parent or carer of a disabled child (up to the age of 18), based in London or Leeds and interested in using the Parents Connect service, you can self-refer on our website.
Once you've referred, you'll be contacted within 2 days (or on your requested date) and you'll be able to learn more about the programme and book yourself onto one of the parent cohorts.
Upcoming Parents Connect dates:

London:

4th September – Islington Town Hall

12th September – Here East, Stratford

29th October – Manor House, Hackney

Leeds:

1st October – Central Leeds

11th October – Morley

17th October – Pudsey
Senior Community Partner
Scope