Home
›
Scope's online community
Disabled people
accessing Hairdressers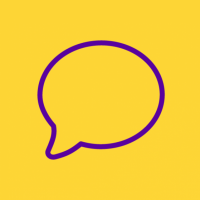 lolahemaltesedoggo
Member
Posts: 3
Listener
Hi all! 

I'm new here, so please excuse me while I learn the ropes, but I do have a burning question for those who are house or bed bound. How do you acsess hairdressers?

The situation is I'm currently living in (very inaccessible) temporary accommodation, and can't use the bath at the moment, as while I'd probably be able to manoeuvre myself in with a chair, I don't have the strength in my arms or legs to get out and have (in the past) been stuck for several hours, well past when water has gone cold, trying to get out.

So as you can imagine I feel... gross.  Because I can't really afford to go to the hairdresser, I've been making do with flannel washes and using dry shampoo, but it's getting beyond what I can handle. God forbid something came up and I had to try to go out looking like this. Currently, I've no support whatsoever, no carers, no nearby family, no friends nearby etc.

So my question is, how do we all go about going to the hairdresser, ideally without leaving the room? I would just go to my normal hairdresser, but it's going to result in a lot of excess pain and sickness, which may or may not lead to me passing out, so  I'd rather not. I  just don't see how a hairdresser could help given I don't have a showerhead or anything they can utilise to give my hair a good wash? Has anyone been in this situation before?