Home
›
Scope's online community
PIP, DLA and AA
Strange HP report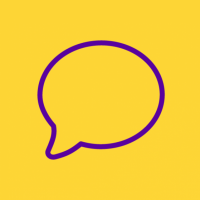 jordiethebear
Member
Posts: 2
Listener
Hello there everyone.

I have been on PIP for a number of years now on only standard daily living. I have recently gone to my assessment as my review came about. I have just received my assessors report before my decision, I managed to get it 2 days after the assessment at super quick speed. Although my assessor write everything down, the medications I take, what my mental health prohibits me from doing with a few mental health reports from psychologists and psychiatrists, I assume my decision will be 0 points on everything because of the report gives no recommendations for anything.  She's put the same reason in every single box from a very selective line in one of my reports. Saying that the day after the assessment, I had an appointment with the psychosis early intervention team the next day but no on going treatment which is completely untrue, she also put another selected line from an online psychiatrists appointment I had over skype because I find it psychologically overwhelming to leave the house with my mental state, she put that I engaged in my online appointment quickly and with good rapport because the report stated it (baring it mind it was online and chat only to a professional I knew) , even though she said I struggled to get my words out at times in the assessment and was anxious at the assessment.  I'm just wondering if there's anything I can do at this stage before I get my decision, I'm quite worried about what's going to happen because my ESA renew is happening at the same time also and I could be left with nothing. There's no reasoning for anything in any of the boxes, just the same thing over and over again.

I'm very confused. What could possibly happen? I know I can go through the MR process after and then the tribunal but if there's someone something I can do from now till the decision to counter the decision of the paramedic which ignored all the reports from my professors of psychiatry and wrote a few selective lines.  .

Thank you for reading this, It's my first time on here!