Home
›
Scope's online community
PIP, DLA and AA
PIP tribunal not awarded PIP.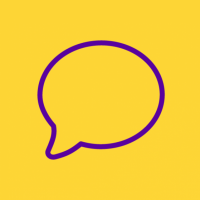 rbz
Member
Posts: 96
Courageous
Recently received letter from Appeal Tribunal. Unfortunately they refused my appeal. I claimed DLA middle rate living and lower rate mobility, so I expected similar PIP award (standard daily living and standard mobility.
At this moment awaiting for statement of reasons for the decision. I suspect that my main problem:  I'm working person - so very hard to claim PIP if person working full time.
Second problem - my PIP Assessment report contains errors and missing many information. I think during Tribunal hearing panel members likely more trust into PIP Assessment report, but not into my medical records and what I talking.
Regarding PIP assessment - I contacted Assessment company CAPITA regarding Assessment report content, but received answer:
Assessor can't remind my assessment details, assessor very busy during day, questions during assessment approved by DWP, assessment report not designed to be a verbatim record of the assessment and etc.
Regarding this matter contacted Director of Pensions, Disability and Benefit Security, but also received standard response like they happy with Capita response. They appreciate that I am unhappy that my full medical file was not obtained by the PIP Centre and referred to Capita for consideration as part of the assessment process. There not enough evidence for further investigation.
I have to plans contact Independent Case Examiner, but think again receive standard answer like Capita can't remember my assessment.
I have a few questions:
If I can walk over 200 metres can I claim PIP Daily Living part? My leg pains cause problems with some activities. I understand that I can't claim Mobility part.
Regarding Independent Case Examiner - any suggestions how to write good letter? There problem with PIP Assessment report content.
After I receive statement of reasons for the decision from Appeals Service I must again contact Appeal Service and request permission to contact Upper tribunal ( i think I find first tribunal errors ).
When I ask for permission I must just  write letter with short notes, or there need write full information and later same letter send to Upper Tribunal?
Thank you for help.