Home
›
Scope's online community
Employment and Support Allowance (ESA)
New rate ESA and DWP decisons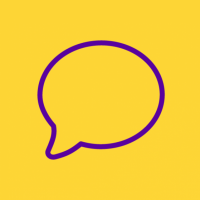 Andy1909
Member
Posts: 5
Listener
Trying to seek clarity on a decision from DWP.

Basic info.
Started claiming before 2017  and I've been through 6 appeals tribunals. The DWP messed up the paperwork on the last one but that got sorted. Didn't even have to go to that one, the Tribunal sat on a Saturday and reversed decision from DWP . Tribunal recommended 6 months until next assessment, From what I gather that's a thing when they don't hold full hearing.

The DWP reassessed after 4 and a half months, which when combined with the way they messed up the last reinstatement may be playing into what's going on here. 

Anyway, went through the process, failed the assessment, obviously, put in the MR which failed, again obviously. Registered appeal with Tribunal. And then out of the blue, 5 days after receiving Tribunal confirmation, the DWP reversed the MR decision and reinstated ESA. Haven't been paid yet, now Monday and only got the letters on Saturday. But they have also sent a letter stating that I would be paid £73 or so, the new post April 2017 rate without the work related component. Rang the DWP this morning and the woman stated this was correct as the claim had been allowed from the 29/19/19, MR decision date. But I have the letter saying that they had looked again and the decision was overturned and I would quote "continue to be entitled" to ESA. It's my understanding that the new rate doesn't apply to any claim made before Apr 2017. And not sure how the DWP can say that this is a new claim from the 29/07, which is what I was told this morning. Personally wondering if I going to the Tribunal would have been a better outcome here.

The woman finally admitted she didn't have a clue what was going on with claim, her words and has passed the case on for a call back within the next 3 days. Anyone know what applies here as the 3 days isn't enough time to get a CAB appointment to get advice on this.

Funnily enough I know someone who used to work as an ESA team manager and their suggestion was probably incompetence from whoever reinstated the claim. Seemingly the DWP got rid of most of the people with lots of time in the job and have replaced them with people who have limited experience and knowledge. They have heard from friends still in DWP that mistakes are a lot more common nowadays. Or is this the new tactic to mess people around, realise they are going to lose on appeal, change decision, class it as new claim and cut money to new basic rate. Sound like conspiracy theory, but I've dealt with DWP enough to know it's something they might do if they think can get away with it. The person has been out of the dept since just before APR 2017 so they don't know what the current rules are or how they are being interpreted, often two different things. Sorry about this paragraph, it's just me letting off a bit of steam.

Thanks in advance for any assistance with this.