Home
›
Scope's online community
PIP, DLA and AA
Walking 20m but less than 50m with aids DLA to PIP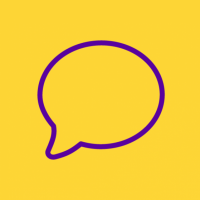 DuffersMum
Member
Posts: 119
Pioneering
Hello

Looking for some advice, have been on lower rate care and higher rate mobility DLA for many years and have recently had to apply for PIP.

I had my assessment and requested a copy of the report from the DWP which I received recently.  I was surprised to see that the assessor had marked me as being able to walk more than 20m but less than 50m aided.  I had said I could walk up to 20m aided on my form,

Having read her report she states that I walked approx 15m from the waiting room to the assessment room with a stick, without stopping and that because I can drive a manual car it is "reasonable to presume she can walk more than 20m". Her reasoning for this is because I have to use the clutch and accelerator I have enough strength in my legs to be able to walk.  Complete nonsense.  There are other discrepancies in her report but I'm concentrating mainly on the mobility for now.

I rang the DWP to ask to speak to the decision maker dealing with my claim so I could refute this part of the report before a decision is made, I was told by telephony that they were unable to do this and also unable to ask the decision maker to ring me but they would add my comments to my claim and it would be seen when the decision maker looked at it.  Best I can hope for I guess.

I reiterated time and time again at my assessment that I could not repeat any of the tasks if I had already done them once because my arthritis makes it too painful.  I have replacement knees due to arthritis, one of which has not been as successful as I hoped and now have it in my hips and back.

Obviously walking is more painful than driving because it is weight bearing. (The telephony person asked me how I managed to work the pedals in the car and I explained I do not have a problem with my feet and I'm sat down whilst driving) I only drive once or twice a week if I have to and then only short journeys.

Has anybody else encounters similar at their assessment and been successful at MR or appeal? I don't have the official decision yet but expect them to go with what the assessor has said so will need to go down the MR and/or appeal route I think.