Home
›
Scope's online community
Employment and Support Allowance (ESA)
Where can I find the rules on how back dated benefits payments are counted with regard to savings?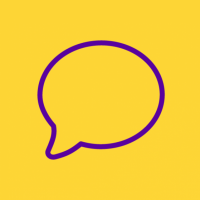 Junket
Member
Posts: 4
Connected
Hi,
I recently got a PIP back payment that pushed me just over £6,000 I'm allowed when claiming ESA before my benefits are affected, but I've heard back payments aren't counted as savings for 52 weeks. Is this still true? If so, could someone give me a link to where I can find official information on the government website or elsewhere? Partly for reassurance and partly so I know what to quote if the DWP come after me.
And am I correct in thinking that "deprivation of capital" wouldn't apply in this case if I spent more money than usual on what the DWP might consider non-essentials? I was hoping to give some money to a friend soon who needs a bit of help.
Also, should I be informing the DWP about all this or do I not need to since technically I haven't gone over what I can have in savings before my benefits are reduced?
I've tried talking to the DWP on the phone about whether back payments are counted as savings or income but the lady just kept quoting the £6,000 savings rule at me, so I was hesitant to expand on my situation in case she didn't know the rules properly and might incorrectly assume my benefits should be reduced.
Thanks.