Home
›
Scope's online community
Coffee lounge
Halloween: Let's see your pumpkins!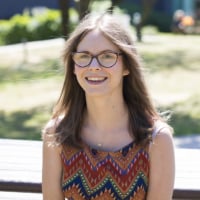 Chloe_Scope
Scope
Posts: 10,653
Disability Gamechanger
Happy Halloween everyone!
Today, 31st October, is Halloween and traditionally this has meant that people have calved faces into pumpkins.
Why do we carve pumpkins?
The tradition of carving faces into vegetables or fruits dates to the Celts.
 
Many centuries ago as the summer harvest came to an end, the Celtic people prepared for the dark of winter by building big bonfires in their fields.
 
They believed evil spirits lurked in the shadows around the bonfires, so they wanted light to guide their paths to and from the bonfires. The Celts carved faces on large turnips and then hollowed out the inside of the vegetable so a candle could sit within it. The light shining out through the carved faces scared away evil spirits. It also showed the way to their homes for the good spirits and for travellers.
Here's another discussion on the community about accessibility and Halloween.  
How will you be celebrating Halloween? What will your pumpkin look like? Let us know in the comments below!
Scope