Home
›
Scope's online community
Coffee lounge
Remembrance Sunday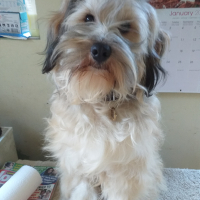 Franstrahan
Member
Posts: 898
Pioneering
Stealing Tammyjane33's thread to post this! 
I'm guessing we dont have any WW11 vets here,  but maybe sons and daughters with a story to tell about their father, uncle, whatever. And the folks back home, mums or aunts in munitions factories or on fire watch etc.
Any service people on here, or ex-service? Anyone served during the Falklands or other conflict?
Possibly some people on here who were youngsters during the war, and have some memories.
Any family stories from the First World War, or beyond?
Share your thoughts, memories and stories for Remembrance Sunday.
And let us remember those who served, and may we never forget.