Home
›
Scope's online community
PIP, DLA and AA
Help!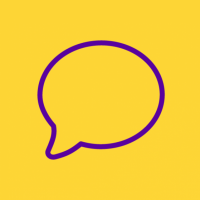 djc1991
Member
Posts: 16
Listener
Hi Everyone
DWP have still not responded to the appeal so the tribunal have now sent letter to both myself and the DWP which outlines 7 directions for both the DWP and myself to adhere too; some of which I don't quite understand. 
They've said my appeal is to be listed for an oral hearing at the first available date however I'm to be made aware that this could be delayed should the DWP not respond in time. 
The DWP are to attend and provide an explanation of their failure to comply with the tribunal's requests. 
The DWP must give a full explanation of their reasons.
I as the appellant am to submit; all papers and letters received from DWP relating to the appeal and any further evidence in support of the appeal. 
I/my rep is supposed to supply a written submission on my behalf detailing all conditions etc. 
It states that if the DWP respond in the next 7 days then appeal should be listed in the normal manner. 
If a response is received after 28 days but prior to hearing date that the reasonings they supply should not apply. 
I'm just really confused as to what I have to do next? 
Will I have to attend this oral hearing? - This is worrisome as I don't leave my home so this will be very difficult for me. 
What other information could I provide? I have submitted 3 written statements from family/carers which explain my behaviours and how my conditions effect me. 
Would my medical records or a letter from my GP help? 
This has been going on since November 2018 and I honestly don't know what to do. 
Thanks