Home
›
Scope's online community
Employment and Support Allowance (ESA)
Mandatory Reconsideration success!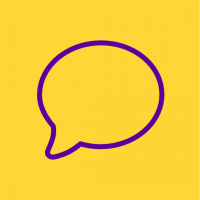 NY19
Member
Posts: 14
Connected
Wanted to let people know that I managed to get a fit-for-work decision reversed at the Mandatory Reconsideration stage, by asking my MP to get involved. She wrote a complaint to the DWP on my behalf (about the fact that I've had to appeal repeatedly), at the same time that I sent in my MR request. She got a pretty rubbish response from a 'complaints resolution manager' at the DWP, which didn't promise anything at all. But then a couple of weeks later I got a letter telling me that my MR had been successful and the decision was changed - my ESA will continue and I am still in the Support Group as well.
I'm certain this was only because my MP intervened - I'm pretty sure it caused my MR to be looked at by someone more senior than usual, because the decision letter was extremely well written and even on nicer paper. I've been through 2 ESA appeals (and one for IB) before, my health has not changed, and the only thing I did differently this time was to contact my MP.
So, for anyone else who's being made to appeal repeatedly, perhaps it's worth finding out if your MP is willing to help. It shouldn't be like this, of course, but while the system remains so hostile this might be a way for some of us to make it work more like it should do. I am so relieved not to be facing another months-long wait and all the stress and prep of a tribunal.