Home
›
Scope's online community
Finances and extra costs
Any exemptions from paying bedroom tax?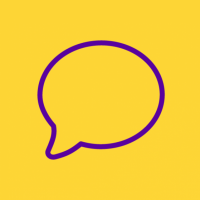 Kay67
Member
Posts: 7
Listener
Hi everyone,this is my first time on this wonderful helpful organisation/website
Am a disabled & Ill mother since 2014, am on the enhanced pip, standard mobility & on ESA support .
My Son & grandson went intof care because I could no longer cope on my own with them & with no support untill the very end which social services say it's come to late, I'd say better late than never, one of my adult daughters who still lives with me  & myself still see them both & I have to wait till both are teenagers before they can come back home! If I'm still alive.
Do I've a spare room a box room & I have a carer but she doesn't stay over any nights & do next February I got to start paying bedroom tax "Nightmare for most if not everyone!
I just had a stairlift put in through a O.T & a grant , & read that certain adaptions could exempt disabled persons from paying bedroom tax , I'm not so sure about that & doubt it very much ,but what would these type of adaptions be that would exempt any off us? I've been going over Google & not seen anything yet, does anyone else have a clue?
Apologies for the long message!