Home
›
Scope's online community
Disabled people
Disability at work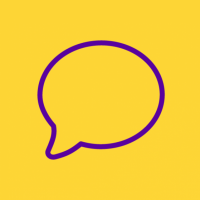 Rami
Member
Posts: 7
Connected
Hi there! This question is directed to people who have ever worked in - preferably- an office environment.
I'm a 27 y/o woman with spastic cerebral palsy. I do not use any walking aids, however, I do have a limp on my left side (which is more affected) and a "typical" gait. This doesn't really cause me any major physical problems apart from not being able to ride a bike, run for longer periods of time or do any demanding sports (I go to gym though).
However, as many of us know, the challenges we face often go way beyond physical ones. I'm about to start a new job in HR (I have a Master's in O/I psychology). Although everyone is anxious before the 1st day at a new job, I feel like us, folks with disabilities, are twice as anxious (this, of course, also depends on the individual). My question is: do you let your coworkers know about your disability (when it's a visible one, they will notice iinstantly anyway) and, if so, how do you go about it? Do you have any "strategy"? I know people who are able to joke around, but I feel like in my case it's still a sensible topic and, as I don't need any workplace adjustments as such, there's no practical need for this discusion. However, I still would not like people feel like "there's an elephant in the room", or them to be overly conscious when I'm around, etc. I know these biases would not exist in an ideal world, but we should be realistic and understand that people tend to feel unconfortable around something they're unfamiliar with. They might also think that, let's say, it's difficult for me to move (which is not the case at all, as I walk at almost the same pace as abled-bodied people). The worst is that my situation could be perceived as worse than it actually is, which could potentially impact my career progression (I know this would be considered discrimination, but let's admit that there are so many ways to make it in a way that you can't prove anything, etc).
I've worked in 2 jobs so far, and have never told anything to anyone. No one asked, either. I just don't want people to be very "politically correct" around me, and am not sure how to deliver this message.
So, would you talk to your manager? Would you tell your "best buddies" at work only? Would you not discuss this at all unless someone asks? Or am I being too dramatic and the truth is that the coworkers don't rally care that much about anyone's dissability?

Thanks for any insights!