Home
›
Scope's online community
PIP, DLA and AA
Are all Pip interviews bad?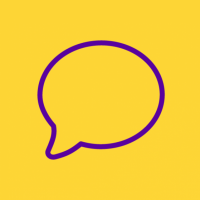 RikiM
Member
Posts: 10
Listener
Moderator.... Could you delete my other repeat threads started. For some reason when trying to post I kept getting bad gateway error message, yet it went ahead and posted it anyway. Sorry. 

Hi Guys,

I have joined your community today so Hiya to everyone 🤘😁

My discussion is about the stress and anxiety I had to suffer, before, during and after being told I needed to attend a pip face to face interview.  I suffer with borderline personality disorder and social anxiety disorder. Both illnesses leave me not being able to cope with strange places, new people and stress bought on by the not knowing. 

So I attended my interview, I missed the first appointment because my support worker was ill, as she attended with me, and left the interview breaking down because I couldn't take no more questioning. I did manage to see the interview through to the end. 

I waited weeks for my decision and I scored zero points on everything. The interviewer twisted all my answers to make it out I lived a normal life. As far from the truth as it can get. 

With the help of my psychiatrist I appealed the first stage. Put correct everything that had been twisted by the interviewer and got a decision in my favour. I scored 12 points to get full enhanced rate for mobility and 9 points for daily living. So from zero points to a total of 21 points. How do they justify that?

So why put me through all that stress and anxiety, get me to attend a interview, in which the lady clearly never understood mental health issues, and to then drag it on further with appeal processes?

Clearly, degrading sick people this way must be the norm as it is the first time I have ever claimed benefits and if I had known the process I would not have bothered claiming it. 

I look forward to your views on this? Thanks.