Home
›
Scope's online community
PIP, DLA and AA
Will I be reinstated for my pip as won by the tribunal?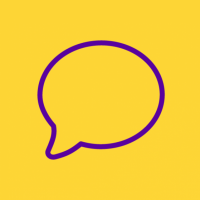 jennijenni0101
Member
Posts: 2
Listener
I was awarded Pip for arthritis and depression. Then I got diagnosed with degenerative disc disease as well as the arthritis and depression. So applied to pip again as my condition got worse and I could do less. 
They stopped my pip and awarded me not enough points. They more or less told me I had to reapply as didn't put the arthritis down. Now i thought because I had a original claim with Pip for arthritis depression that I didn't need to put these details down as they'd already be on file and they would know my situation. So I reapplied put in the arthritis the depression and the degenerative disc disease down and the assessor gave me 0 points. Bear in my I asked for a change in decision, appeal  formy original claim and was waiting for a decision about the appeal. Now I've won my appeal but because I reapplied and got 0 points will I still have won my appeal for the original appeal. Or will the dwp overide the tribunal decision and base there decision on this new claim which got 0 points. Now there is no cure for arthritis and degenerative disc disease so how I got 0 points Wen my condition has got drastically worse. Also I have noticed the answers I  gave the assessor was totally different to the answers I gave to her. I have noticed that this has happened twice they totally lied and changed my answers. I have been informed that they change the answers. This is true. Twice they have lied.
Please has anyone got any advice as will I be reinstated for my pip as won by the tribunal or will the dwp go on this new claim which has been refused. But yet pip told me to reapply. I'm confused.