Home
›
Scope's online community
Employment and Support Allowance (ESA)
What next ?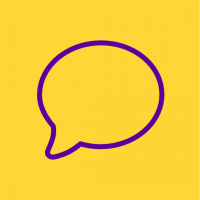 neverendingpain
Member
Posts: 3
Listener
I've had 3 back surgeries the last one was December 2018, 3 lots of injections the last one 2 weeks ago all because of a work place injury! 
Nothing has helped with the chronic back pain and nerve pain that takes my breath away and leaves me crying most days. 
I've been claiming ESA for the past 3 years and every year I have to go for an assessment and every time they say I'm fit enough for work and stop my benefits. I have had to ask for a mandatory reconsideration every time . 
Luckily they change their minds and reinstate my benefit.
I've been told that I will have to go for another ESA assessment in April next year and the worry is so debilitating that I'm so stressed and anxious that they're going to stop my benefit again and then we're going to struggle again and again for money when there's no chance I can get back to work any time soon
I would love to get back to work however this constant pain I'm in sometimes makes me feel that my family would be better if I wasn't around anymore.
does anyone know what I can say to convince these people that I need their help and not just to get me back into work but to help me live with this pain all the time .
do they ever stop asking the same questions?
 surely they should believe the GPs letters the consultants letters what I'm telling them instead of undermining everything every time
do I have to live the rest of my life fighting to get help?