Home
›
Scope's online community
PIP, DLA and AA
falsified pip assessment report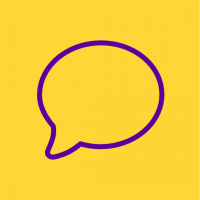 michael_m
Member
Posts: 6
Listener
Hi everyone
Can anyone offer me any advise on this
I recently had my pip assessment and assessor has stated in the pip report 'I can walk 50 to 200 metres either unaided or aided'
I am in a wheelchair as I have a undiagnosed mobility issue and during my assessment the assessor at no point asked me to get up and walk about and thus has made literally NO observations on my walking ability and therefore I cant undertsand how she has formed this opinion. Evidence was sent with my pip form as follows (in addition to the pip form) a official letter from consultant at hospital clearly stating 'This gentleman can't walk' and also a official letter from my doctor stating i need to use a wheelchair for all my outdoor mobilizing but both these letters were ignored. They have also accused me of 'faking the need to use a wheelchair' as I haven't had a nhs wheelchair assessment inspite of doctors letter TELLING them i need to use a wheelchair. This means I didn't get any pip as I only scored 4 points when in actuallity as I cant walk (as defined by pip regulations 2013 part4 section 4a to 4d/ reliability criteria) I should have scored 12 points.
It is not only the fact that due to pip assessor having no evidential basis for her statement on my ability to walk (due to not even observing me walking) that I am worried about, I am also worried about as I am awaiting a work capibility assessment I fear the information in the pip report stating my walking ability will be used as part of my assessment to decide if I am in the right uc conditionaly group and on the basis of that they will leave me in the all requirements group and treat me as a able bodied person and have to do all the things a able bodied person can and when I refuse because I cant do it (like if they send me on a course were I am walking about all day) because I literally cant do it because I cant walk they will stop my benefits on the grounds of (as they see it) I can walk and dont need a wheelchair.
I am curently doing a mandatory reconsideration but I dont feel this will succeed as the decsion maker always agree with pip assessor (even though it has no evidential basis) and I am prepared to take to a tribunal but tribunals have upto a 2 year waiting list and I fear they will treat me as a able bodied person until I have had my tribunal. My condition although undiagnosed does literally reflect the symptoms of a stroke, I can assure you this is not an exageration although a stroke has been ruled out.
Is there anybody out there who can give me any advise or suggestions as to what to do about this.