Home
›
Scope's online community
Employment and Support Allowance (ESA)
ESA(c) and UC.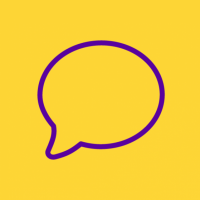 chrisvanf
Member
Posts: 64
Courageous
Hi
I am a bit confused about the Benefit system and what Benefits I can/could claim...
I am currently claiming since Feb 2019...

Universal Credit from Feb 2018.
My Wife and myself claim PIP From mid 2018 
My Wife and Myself claim Carers for each other.
I have just won my WCA appeal and have been placed in LCWRA.
I was claiming ESA(c) from Feb 2018 to Feb 2019. .
I am also claiming IIDB at 30%.
We are also claiming Housing Benefit.

Based on my situation, am I better off going back on ESA(c) in the Support Group.
Can I claim any of the Disability Premiums that I read so much about.
Will I be better off claiming ESA(c) at Support rate, I know it is taken off UC at £1 for £1.
Could my wife or myself claim ESA(ir) as well as UC and would we be better off...
Could I claim ESA(ir) instead of ESA(c) and could I claim the Disability Premiums..

Which of the Benefits would I be better off claiming, or not claiming... 
From what I understand, most of the sites don't deal with ESA(c), either it's negatives or positives of claiming, other than the fortnightly payments (which we liked before)...  
Thank You in advance for your knowledge of the benefit minefield...  
Edited, re-edited, bits added, bits taken out spellchecked then edited again,