Home
›
Scope's online community
Disabled people
Respite money?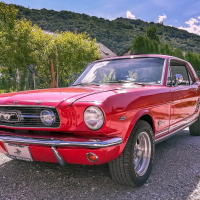 66Mustang
Community Co-Production Group
Posts: 5,101
Disability Gamechanger
I'm just wondering what the criteria are to receive respite funding - either for me, or my carer, or both - and if anyone knows whether I am likely to be eligible based on the following information?
I have someone who cares for me (a parent) and receives carer's allowance for doing this. I have another parent who works but is able to take time off to allow my main carer to go away for a break. Is this likely to count against me as I am not dependant on one single person?
When I go away I actually feel a little "better" for the time that I am away. My problems seem to subside just a bit and I am able to do things I wouldn't be able to do usually. Sadly I haven't been able to afford to go away for a while now. It would be great to be able to get away for some kind of respite. Even if the money only paid for my carer to go away and I have to fund myself it would be very helpful.
Basically I am asking how I go about getting assessed for funding and whether you think it would be worth me trying based on the above?
Thanks in advance!