Home
›
Scope's online community
Autism and Aspergers
Aspergers and PDA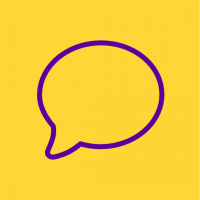 sunshineflamingo
Member
Posts: 4
Listener
Hi I am a single parent of a 6 year old with suspected Aspergers and PDA. 
We are going through the assessment process with our first appointment with the paediatrician in a few weeks after the doctor send an urgent letter. 
I struggle mostly with my sons violent meltdowns.
I am at a loss with how to actually keep myself from being hurt. I cannot leave him alone during a meltdown, I have tried shielding myself with a cushion, positioning myself side on. When he is in a meltdown there is obviously no calming or talking to him, it needs to run its course then he is absolutely shattered and has sweated through all of his clothes. 
The surge in adrenalin in this fight or flight mode makes his punches and kicks even worse. 

I am aware of his triggers and sometimes even that isnt enough to stop a meltdown as certain things are out of my control. He doesnt transition well between activities and is happiest in his bubble at home being in control to help his anxiety. 
He does not respond well to visual aids and actively destroys them. 
I am able to stay calm, I can see the meltdown is due to high anxiety and fear, its heartbreaking to see. Any advice on how best to support him during a violent meltdown would be great.
We have a calm down space in his room also. 
We now homeschool due to his awful depression and anxiety at school.