Home
›
Scope's online community
Guest blogs
Is Self-Employment the Answer?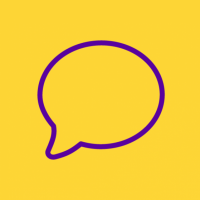 ElizabethLWright
Member
Posts: 4
Connected
My name is Elizabeth. I'm a 40-year-old, limb different Aussie living in the North of England. I'm a Paralympic medalist from years ago, and now I speak for a living as well as write about my lived experiences of disability.

The beginning of my employment journey
I have been fighting for inclusion my whole life, even with the Australian disability anti-discrimination laws that came into play in 1992. This struggle for inclusion has led me on a journey to self-employment, here is my story…
"You're qualified for this job, but I don't think you will physically manage this type of work, there's no point in continuing on with the interview."
The man stood from behind his desk and gestured towards the door. I sat there gobsmacked. It was the first job interview that I had attended on my own, and I felt my excitement wane into disbelief.
The job was for a marketing role in a house cladding company. I was in the midst of a marketing course at a further education institution; and whilst this cladding company wasn't my dream job, I certainly recognised it for the potential stepping stone it could be. Yet I'd just, metaphorically, had the door slammed in my face because of my disability.
I was 19 years old when this happened. I lacked the confidence to stand up to this man and tell him that he was discriminating against me.
Academia
This interview began a pattern in my life of bad interviews and shattered employment dreams. In the end I decided the only thing I could do was to go back to university. The idea was to become an academic. Surely academia wouldn't let me down.
After I completed my Masters degree I moved to the UK, I dreamed of working in the hallowed halls of Cambridge or Oxford. Applying for academic jobs, on each application, I ticked the "disability" box in the disclosure section. Interviews started rolling in. Despite this, I was never exactly what they were looking for.
It took me a few weeks to realise what was happening. By ticking the "disability" box and having the bare minimum requirements for the job I was automatically being selected for interview. In the end, I was always beaten to the post. My dreams of being an academic were shattered.
Taking employment into my own hands
It was around this time that the London Paralympics were kickstarting. Sick of trying to find work and failing at the last hurdle, I decided that I would take employment into my own hands.
During my time as a Paralympian I had caught the public speaking bug. I decided to take up the microphone again and started contacting schools about coming to speak to their pupils. When I received my first confirmed booking I realised there was potential to earn a living this way.
It has been ten years since I became self-employed. Whilst self-employment can cause its own anxieties and financial worries, more so than a "traditional" job, the benefits far outweigh the pain.

Being a disabled person can mean many things for many people. It can have an impact on your energy levels, physical capabilities, and even your mental health. Traditional work situations may not work for all disabled people. If a company can't meet reasonable adjustment needs or has a problematic work culture, work can become difficult for a disabled person.
Being self-employed has meant that I can manage my calendar, ensuring that I can slot in rest days that work for me. It also means that I can control who I work with and how. This ensures that all my needs are met in any work situation that I find myself in. There is a sense of freedom in self-employment that a traditional job may not have.
So, if traditional employment is a struggle do consider what you can bring to the world through self-employment— you might just find it enables you to thrive.
You can follow Liz's work by reading her blog or Twitter.
If you would like support getting into work then take a look at Scope's employment services to see how we could help. There also is employment information on our website, as well as information about workplace discrimination.
Have you ever been self-employed? What are your interview experiences like? Let us know in the comments below!