Home
›
Scope's online community
Guest blogs
The cost of being a disabled university student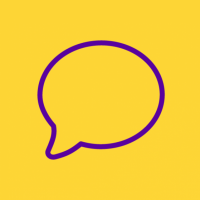 charliclement
Member
Posts: 1
Listener
I'm Charli, a 19-year-old university student doing History and Politics. I have autism, anxiety and dyspraxia, along with Hypermobility Spectrum Disorder and Postural Orthostatic Tachycardia Syndrome. In October I was announced as an ambassador for the #iwill campaign for youth social action, as well as being a part of the Scouting movement.

The realisation of going to university
In October last year, I moved two hours away from home to university. I knew I wouldn't be your stereotypical student. I can't go clubbing without it being planned weeks in advance and even then, I haven't been since Freshers' week as I haven't been able to face it. I also can't get drunk because it affects my heart and I can't do all-nighters because I need 9 hours of sleep to function. Being disabled, the move itself was huge and I didn't realise the extra costs that I'd experience compared to my peers and how much this would impact me. When I lived at home, I still paid for many things myself. However, there were several other factors, like living with my family and being in full-time education, that made it a different situation.
I've coped with university for a term now, and it's already taught me so much – most of which hasn't happened in the lecture theatre! I didn't realise that looking after myself would take such a toll and that I would be faced with added expenses. So many of the costs that pay for now are because of my disabilities. It can often feel pointless, even though they are the reasons that I made it through my first ten weeks.
The extra costs due to my disability
It's difficult not to beat yourself up when your friends can make more food from scratch, just in terms of wanting to be more independent. Also, convenience food like microwaveable meals, frozen foods, and from a café cost far more. We get our food shopping delivered as a flat, and mine is regularly twice that of my friends because of this. I often feel judged for buying takeaway food (even though it's unlikely anyone cares!) but it isn't just me wasting money, it saves me from the extra chronic pain of lifting a saucepan or grating cheese.
For other shopping it's much more difficult. Campus is a bus ride away from town, and it's rare that I feel up to going because it takes a lot of energy, as well as the fact that I'm not confident to go alone yet. This means I'm limited to the on-campus shops which are much more expensive, or I do online shopping which means I bump into the extra postage costs. It's really annoying to not be able to just pop into town for things I need, and instead waiting days for it to arrive. The handful of times I have been into town or to the train station I've often had to get a taxi at least one way. It wears me down knowing I could have £10 more if I didn't need to.
I can't have a job, and this is something I feel guilty and down about quite regularly – they say time is money, and they're completely correct. My conditions mean that this term, getting to my nine hours of lectures and seminars has been difficult enough. This means there's no way I would have the energy to have a regular job with the hours set in stone.
The support that's available
There are plenty of other costs that I've found, mostly one-off costs like disability aids, or for my prescription pre-pay certificate. It's worth mentioning that I completely recognise my privilege, I got funding from Disabled Students Allowance and I've had a bursary from my university. I'm also very grateful that I've felt able to make this move at all, after treatment last year. It must be recognised that it is much worse for so many other disabled students, and it's an injustice that so many young people do not go to university because of this.
If you want to catch Charli talking about her illnesses along with other topics like LGBTQ+ issues, politics and theatre, she can be found on Twitter, Instagram and her blog.
You can find out more about managing costs as a disabled student on our website.
Have you experienced extra costs because of your disability? Does this impact the food that you buy? Let us know in the comments below!