Home
›
Scope's online community
News and opportunities
Females with autism: what it's like to live with Greta Thunberg's 'superpower' – Sunday Times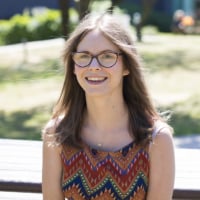 Chloe_Scope
Scope
Posts: 10,652
Disability Gamechanger
Autism has previously been thought of as a male condition, but researchers now believe that as many as a quarter of the people living with this complex disorder may be female. 
While various studies, together with anecdotal evidence, have put the ratio of autistic males to females anywhere from 2:1 to 16:1, the National Autistic Society now believes that a quarter of the estimated 700,000 people living with autism in the UK, diagnosed or undiagnosed, may be female. 
Yet the society's research shows that only 20% of girls like Thunberg with Asperger syndrome — or so-called "high-functioning" autism — are diagnosed by the age of 11, compared with half of males.

You can read the full article here: 
Females with autism: what it's like to live with Greta Thunberg's 'superpower' – Sunday Times