Home
›
Scope's online community
Welcomes and introductions
Thought I introduce myself as I am quite new.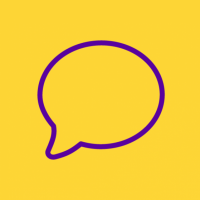 lostone87
Member
Posts: 16
Listener
Hello my user name is Lostone (I used it for many years, since mid 2000's)  I am 32 years old and live in the lovely UK. Been Diagnosed with Asperger's and have Depression and Anxiety.

My interest's are playing games, Point and click, FPS. My all time favourite games are Portal, Half life, Metro, Limbo, Abe's exodus, Sybria, Myst, Riven, Full throttle, etc.

I love mostly old moves, Horror, Sci-fi. Love the Alien movie's, Terminator 2, VHS, Brain dead, Evil Dead 2, Cabin in the woods, Shawn of the dead, Mad max.

I delve in some TV shows but I have a short tension span but these held my interest the most, X-Files, Breaking bad, Black Sails.

I love art, I like drawing with Ink and paint with Acrylic. My favourite artist are death burger (cyberpunk artist) Chris mars, HR Giger, Hieronymus Bosch.

I love walking and bike riding.  But I mostly love my music at it helped a lot with depression. I love heavy metal, Stoner rock, Grunge and a bit of new age and Ambient music. My favourite bands are, Pink floyd, Alice in chains, Queen of the stone age, Ghost, Iron maiden, Motorhead, Dream Theatre, etc, to much to mention.

I dont work right now but love to be a freelancer if I had the opportunity. Hope this was not to long winded. Warmest regards.