Home
›
Scope's online community
Coffee lounge
TURKEY BOLOGNESE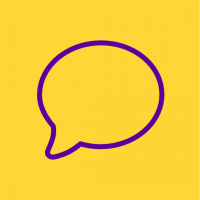 thespiceman
Member
Posts: 6,408
Disability Gamechanger
Hello every one have to share this new way of doing Bolognese not with Mince but a Turkey Thigh joint in the oven long slow cook .
Shredded, melting and then to a Bolognese sauce.
Serve with you favourite Pasta I use whole meal Penne or Fusilli.
INGREDIENTS.
Frozen Onions, Carrots, Celery organic diced up roughly.
Passata jar of and stock cube made up used around a pint.
Bone in Turkey Thigh joint.
Italian seasoning. Or use Oregano, Thyme and Rosemary.  One teaspoon of each could use Fennel Seeds or Basil dried if you so wish add to as well Chili flakes. To taste.
Tomato Puree a tablespoon.
METHOD
Large stockpot oven proof and add all ingredients. I do this way.  Vegetables first, stock cube water add Passata herbs Tomato Puree.
Sit joint on top . Cover on low 150 degrees for four hours.
Comes out leave to rest, another ten minutes remove. Careful be hot the joint should shred in the sauce as the vegetables be soft.
To a sauté pan and Pasta of your choice.
Not got Passata use Jars Pasta sauce Bolognese  add Carrots, Celery.
Same as before.
I do freeze any left over worth doing, useful as a meal to use not always Pasta.
Use lentils beans mixed ones or Mash or even top Baked Potatoes.
Please if you wish to add red wine to sauce please do or make it your own.
Please any questions or queries happy to answer anything about Italian Cuisine and food.
Technically Bolognese is a sauce used cheap cuts of meat and stock, cream and tomatoes with Tagliatelle .  With vegetables and Pancetta too rich for me and is also one of the most misunderstood recipes.
Bolognese is a Ragu sauce and worth freezing making big batches..  Goes with anything  Meat and Pasta.
Anything left over from Bolognese often cool it down better next day chance for flavours to mingle.
You can do the same with a Chicken large one ad in some roots and use those soup packs make a Ragu .
Soup add three meals.  Out of this Soup pasta and Ragu.
Please enjoy.
@thespiceman
Community Champion
SCOPE Volunteer Award Engaging Communities 2019
Mental Health advice, guidance and information to all members
Nutrition, Diet, Wellbeing, Addiction.
Recipes