Do You Have Difficulty Falling and Staying Asleep?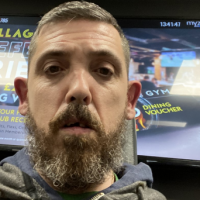 Everyone needs adequate sleep each night. Sleep allows the body to rest and recharge for the following day.
But for people with cerebral palsy, sleeping isn't always easy, as there is a frequent struggle with spasticity and involuntarily movements. There are a few ways to help address this problem.
Cerebral palsy isn't something that can be turned on and off. At night, you can experience spasms and movements in your muscles.
The medication, baclofen, can be used to help calm muscles enough so that you can sleep. Baclofen must be prescribed by a doctor and taken as recommended. Also, patients shouldn't stop taking it abruptly without tapering the dosage or they might have other health issues.
Baclofen is not a magic wand and it may not be enough to stop your difficulty sleeping. So, try to exercise daily to tire and relax your muscles. Any about of physical activity that you can manage is a great workout.
Setting an exercise goal each day also helps.
You might also want to consider a weighted or gravity blanket to use in bed. Weighted or gravity blankets have beads, usually made of glass or plastic, sewn into them. The idea is that when you lie down, the weight of the blanket will comfort and calm you.
Many people, even those who don't have cerebral palsy, use weighted blankets because they work so well. 
If you buy a weighted blanket, do some research. Not all blankets have the same weight or quality. Avoid ones that are too heavy because they can be uncomfortable. 
If you have sleeping issues associated with cerebral palsy, know that you aren't alone. Try several things to see if they help.  My top tip would be to try to avoid drinking a lot before bed so that needing to go to the loo won't wake you. Remember, always consult your G.P. before taking medication or trying new exercise regimes. Happy snoozing!
What are some of your tips to fall asleep faster?

ScopeSpecialist Information Officer and Cerebral Palsy Programme Lead

Want to tell us about your experience in the community?
Talk to our
chatbot
and let us know.
Comments
Brightness
Categories
12K

Talk about your situation

21.1K

Talk about money

4K

Talk about your impairment