Home
›
Scope's online community
Employment and Support Allowance (ESA)
ESA help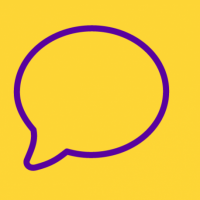 jimdave19832
Member
Posts: 20
Listener
Sod's law letters came today and have to wait until Monday to call - but just checking in on here first as it's got me in a right mental mess. 
Received two letters today - one dated 6th Feb and the other 10th. The one dated the 6th states my ESA will be £197.60 per week from April 6th 2020, premiums included. 
The one dated the 10th Feb states the following:


From Dec 12th 2019 it will be £174.87 a week (what I currently get)

From 27th Feb it will be £109.02 (reason "change of money coming in) Not true, nothing changed. 
From 12th March it will be £110.81

From 19th March it will be £128.45

From 9th April it will be £130.65.

"This is because a change in the rates of SS benefits" and they have used tax years ending 2014/2015 to assess my claim? Baffled at the tax dates. 
But then last page of 10th Feb letter it states I'll get £194.30 a week and amounts will apply from 11th April 2019 to 16th October 2019. 
As you can imagine, I'm very very confused and it's set me off. Even more so arrived today and cannot call till Monday. £220ish seems to be missing.

I know it's all relative to me but can anyone with experience she's some light? 10th Feb letter makes zero sense.